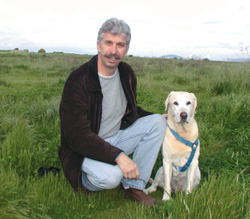 News!
Useful Guides & Links:
You can order my books from Trafford Publishing at Trafford.com:
Contact Info:
General Disclaimer:
Use Stache Air at your own risk – Stache Air does not give medical advice – Stache Air does not give legal opinions - Stache Air contains spoilers and content you may find objectionable. Information provided on this web site is not, and shall not be construed as, legal counsel. Legal counsel is available only from a qualified attorney and Stache Air's objective is to provide information only and not give legal advise. Data and information is provided for informational purposes only. Neither Stache Air! nor any of its data or content shall be liable for any errors or delays in the content, or for any actions taken in reliance thereon. By accessing Stache Air! shall not be liable for any damages or costs of any type arising out of or in any way connected with your use of the services of the material used. This is NOT an official FAA Page. The information contained herein is provided solely as a reference guide to let you formulate your own official questions to official sources. Always contact your local FAA Office before relying on any information contained within an internet site.

Please be advised that nothing found here has necessarily been reviewed by professionals with the expertise required to provide you with complete, accurate or reliable information.

That is not to say that you will not find valuable and accurate information in Stache Air; much of the time you will. However, Stache Air cannot guarantee the validity of the information found here. The content of any given article may recently have been changed, vandalized or altered by someone whose opinion does not correspond with the state of knowledge in the relevant fields.

The responsibility for opinions expressed in signed articles and other contributions rests solely with their authors and publication does not constitute an endorsement by the Stache Air or the opinion expressed in them.

Reference to names of firms and commercial products and process is not a sign of disapproval.
No Contract; Limited License:
Please make sure that you understand that the information provided here is being provided freely, and that no kind of agreement or contract is created between you and the owners or users of this site, the owners of the servers upon which it is housed, the individual Stache Air contributors, any project administrators, sysop's or anyone else who is in any way connected with this site or sister projects subject to your claims against them directly. You are being granted a limited access to copy anything from this site; it does not create or imply any contractual or extra-contractual liability on the part of Stache Air or any of its agents, members, organizers or other users.

There is no agreement or understanding between you and Stache Air regarding your use or modification of this information beyond the web host; neither is anyone at Stache Air responsible should someone change, edit, modify or remove any information that you may post on Stache Air or any of its associated projects.
Trademarks:
Any of the trademarks, service marks, collective marks, design rights, personality rights or similar rights that are mentioned, used or cited in the articles of Stache Air are the property of their respective owners. Their use here does not imply that you may use them for any other purpose other than for the same or a similar informational use as contemplated by the original authors of these Stahe Air articles. Unless otherwise stated Stache Air sites are neither endorsed nor affiliated with any of the holders of any such rights and as such Stache Air can not grant any rights to use any otherwise protected materials. Your use of any such or similar incorporeal property is at your own risk.
Links to Other Web Sites:
Although Stache Air encourages reciprocating links to other relevant Web sites in the effort to increase visibility to both sites, hyperlinks to other Web sites imply neither responsibility for, nor approval of, the information contained in those other Web sites on the part of the Stache Air.
Disclaimer for Our Overly Litigious Society:
The following hints and tips are culled from my personal experience, and that of other over the past several of years. They are not presented as magic cures for drinking situations. I make no warranty as to their effectiveness for your particular case. I take no responsibility for any damage resulting from application of these hints and tips. I wish I didn't have to say all this, but I'm afraid not to.